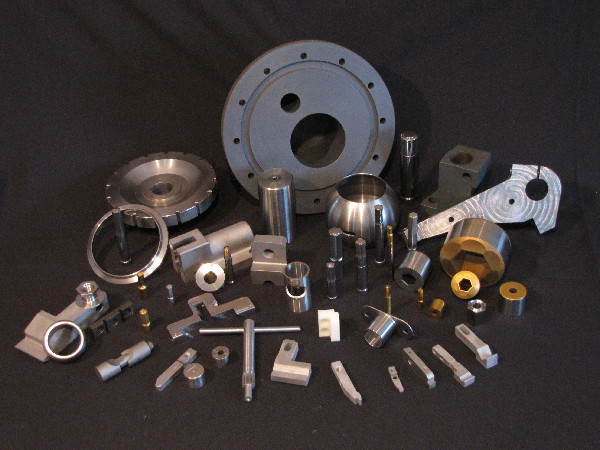 Different Types of Machined Products
Tool Steels, Stainless Steel, Hi Speed Steel, Low Carbon, Alloy Steel, Titanium, Aluminum, and many types of Bronze, Brass and Plastics.
Special Forming Pins and punches
12 Point, 6 Lobe, Hex, Square, Cross, Spline, and other Specials, with and without Extrusion Carbide and Steel.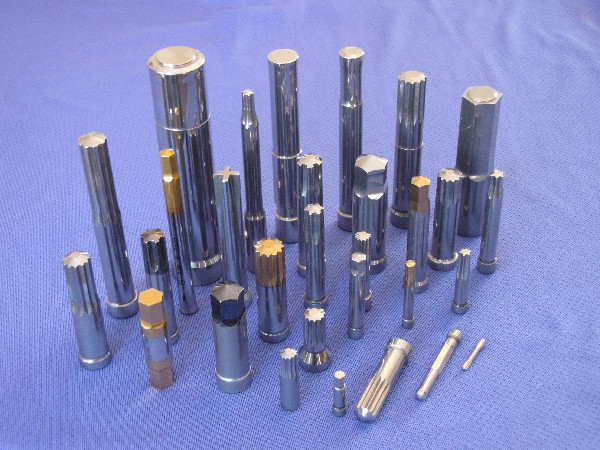 Shape Form Tooling
Trim Dies, Nut Dies, Nut Inserts, Hex pin Inserts, Wafer, Specials and Standards.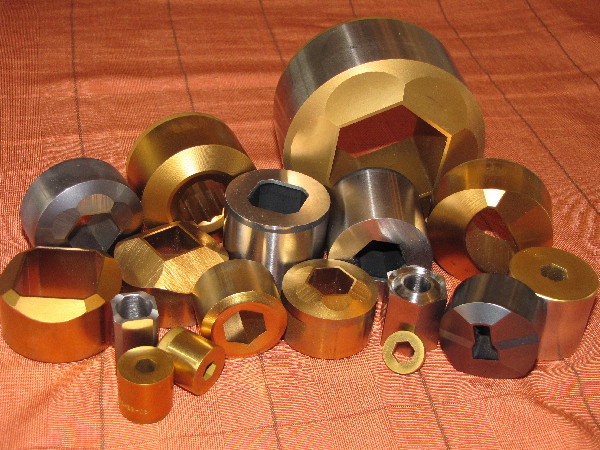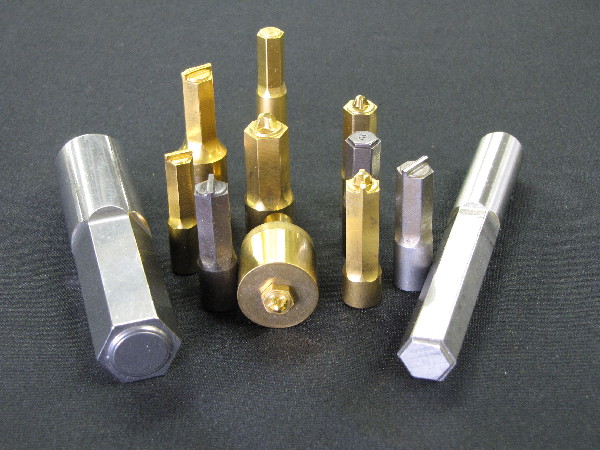 Recess Hex Pins
Indented Hex Pins, Round on Hex Pins, Hex on Hex Pins, Struck Pins, Recess Hex, Specials with Logo.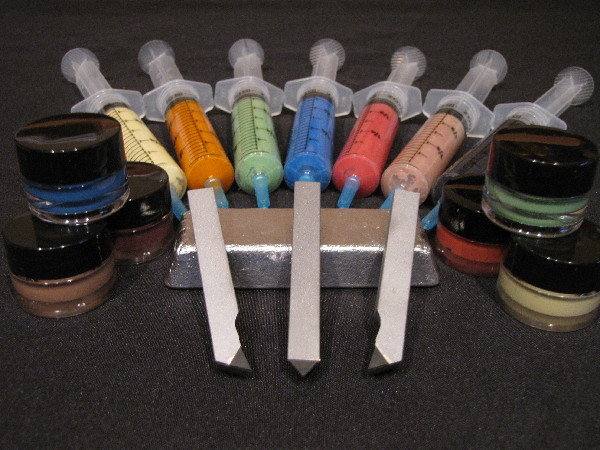 Tool Room Die Supplies
Competitively Priced Natural Diamond & Synthetic 2 – 100 Microns, Jars and Syringes. Our Tool Bits pre-relieved for better tool life. Right hand Left hand and Center cut Tool Bits. Borazon Tool. Polycrystalline Tool Bit ( Diamond ) for 25 – 20% Carbide. HC Polycrystalline Tool Bit ( Hard Diamond ) for 15 – 13% Carbide.
Turned Tooling and Machine parts
Punch and Die Casings, Sleeves, Rollers, Injector Bodies and Heads, Quills and Punch Holders.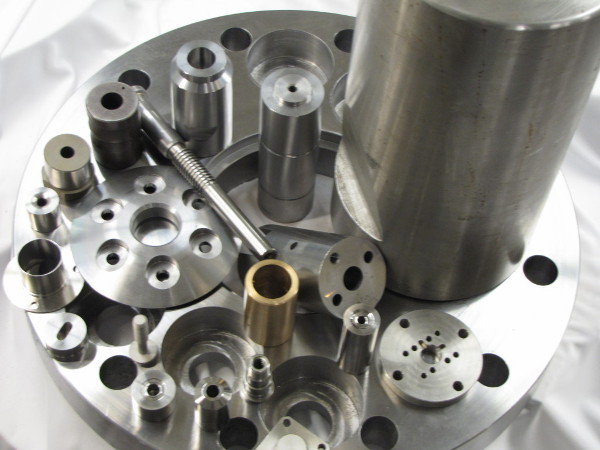 Milled Tooling and Spare Repair parts
Punch Blocks, Die Blocks, Knives and Cutter Holders, Liners, Rails and Rails ends, Pusher and Transfer Fingers.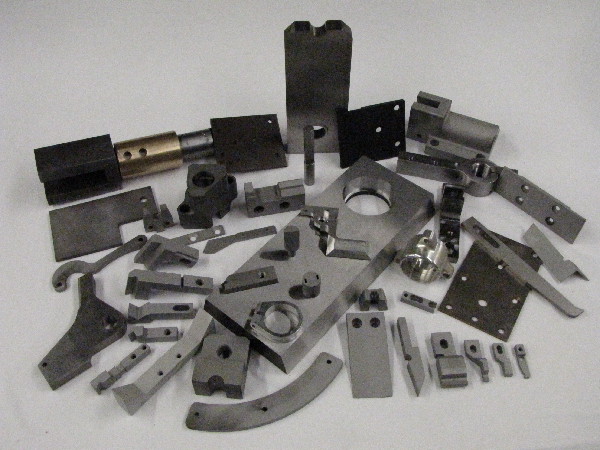 Pins Carbide and Steel
Punches, Extrusion Pins, Pierce Pins, Hammer Pins, Stripper Tools and Carbide Bushings.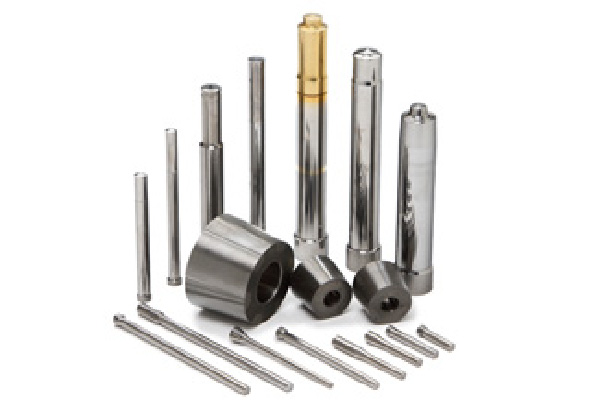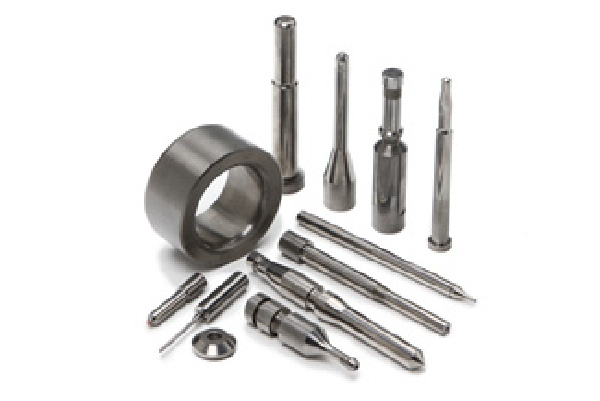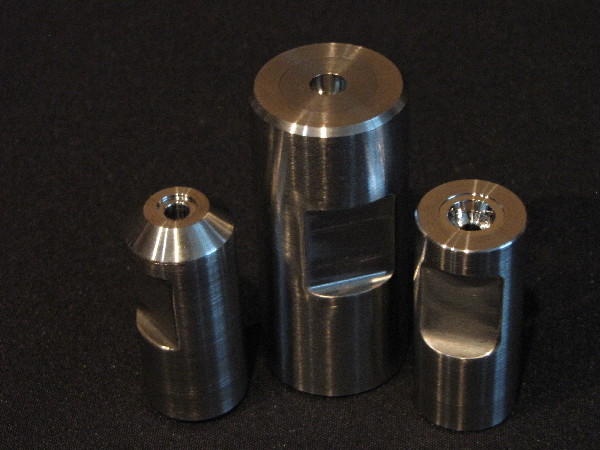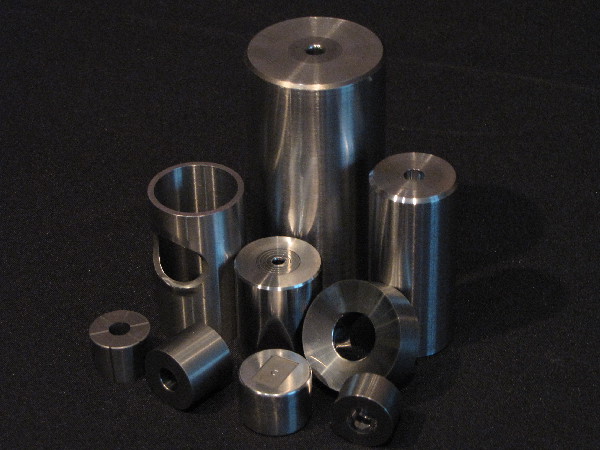 Header Tooling
Die Assemblies, Inserts, 1ST blows and upsets Carbide – Steel and Carbide inserted.
Machine Rebuilding Services
Servicing the fastener industry since 1979 with full or partial rebuilds. 1D2B, 2D3B, Progressives and Nut Formers- Over 500 major projects completed on forming machines from manufacturing companies in the US and around the world. Cold and Hot Headers and Threaders, Shavers, Trimmers and Pointers, New automatic Broach Machines, New single and dual head Fillet roll machines, Punch Press Machines up to 60 ton. National, Hartford, Waterbury, Economy, Sacma, Carlo Salvi, Asahi, Nakashumata just to name a few.